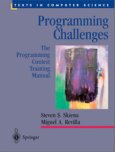 ---
1.7.3 String Matching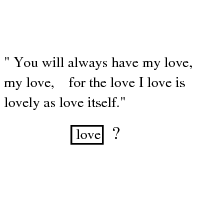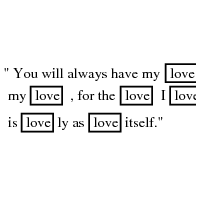 INPUT                    OUTPUT
---
Input Description: A text string t of length n. A patterns string p of length m.

Problem: Find the first (or all) instances of the pattern in the text.

Excerpt from The Algorithm Design Manual: String matching is fundamental to database and text processing applications. Every text editor must contain a mechanism to search the current document for arbitrary strings. Pattern matching programming languages such as Perl and Awk derive much of their power from their built-in string matching primitives, making it easy to fashion programs that filter and modify text. Spelling checkers scan an input text for words in the dictionary and reject any strings that do not match.
---
Recommended Books
---
Related Problems
---


This page last modified on 2008-07-10 . www.algorist.com