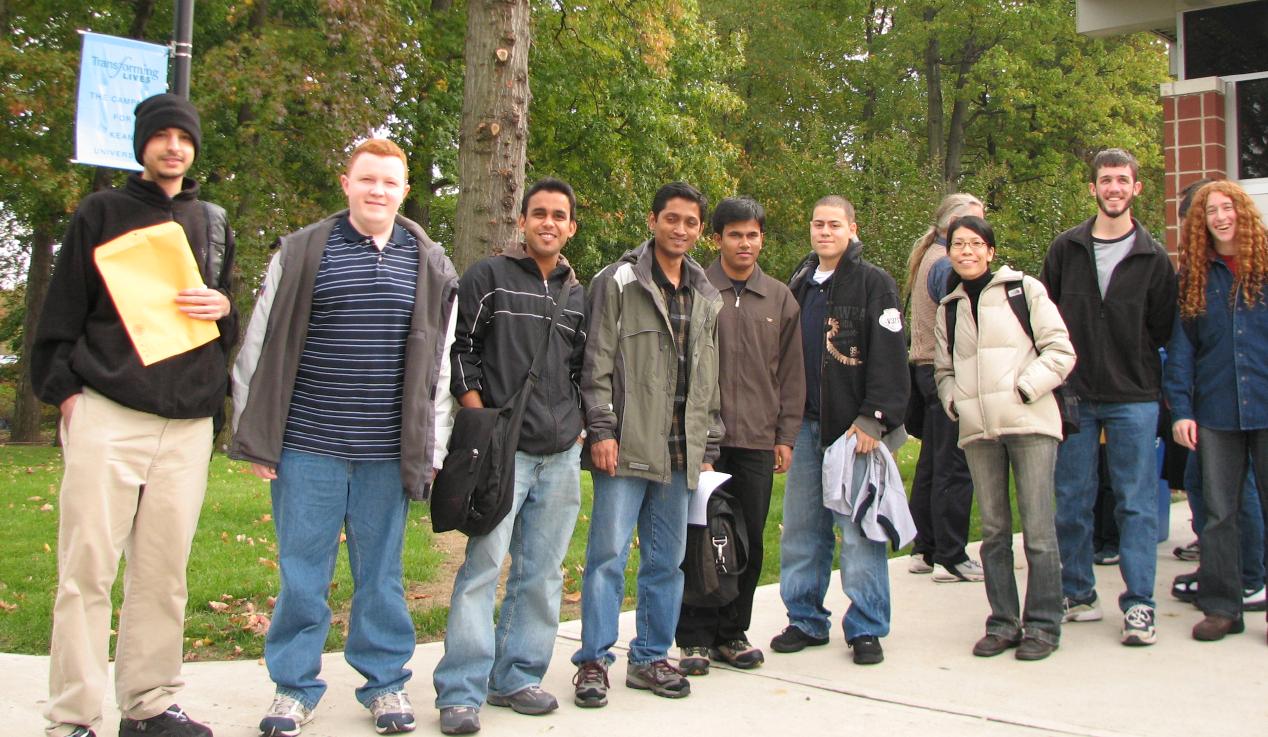 Stony Brook Teams Top Ten Twice in ACM Regional Programming Contest
Stony Brook put on another fine showing in the ACM ICPC Greater New York Regional Programming Contest held at Kean University, November 4, 2007. Two Stony Brook teams finished in the top ten among the 51 teams, a distinction shared only with Princeton and Columbia.
Cornell won the region in a contest marred by unexpectedly easy problems. They completed all 9 problems only two hours into the five hour contest, first among four teams completing all nine problems. Stony Brook teams traditionally perform better on sophisticated algorithmic problems than ``typing contests'' stressing coding speed and precision. When Stony Brook won the 2005 regional it one of only two teams completing 7 problems.
Still two top ten teams is an excellent performance. Stony Brook's top team of Tynan Fitzpatrick, Roman Kogan, and Leif Walsh finished ninth in the region, solving seven problems. This a particularly strong showing for an all-undergraduate team, particularly one consisting two sophomores and one junior. All three will be back as a leading contender for next year's regional.
Stony Brook's graduate team of Clayton Bailey-Assam, Muhammad Islam, and William Lahti finished tenth in the region, also with seven problems. They jumped out of box extremely quickly, reaching as high a third place with three completed problems only 37 minutes into the contest. After falling into vapor lock for over an hour, they recovered strong to finish four more problems by the end of the contest.
Stony Brook's third team of Tomita Yu, Gaurav Senghal, and Elvin Morales finished a quite respectable 28th out of the 51 participating teams, although they reached as high as 13th place after completing the first two problems.
Thanks to deputy coach Sajjad Hossain, who managed on site activites.
Stony Brook teams with official Citigroup umbrellas (thanks Citigroup!):
Team 1: William Lahti, Clayton Bailey-Assam, Muhammad Islam (left to right)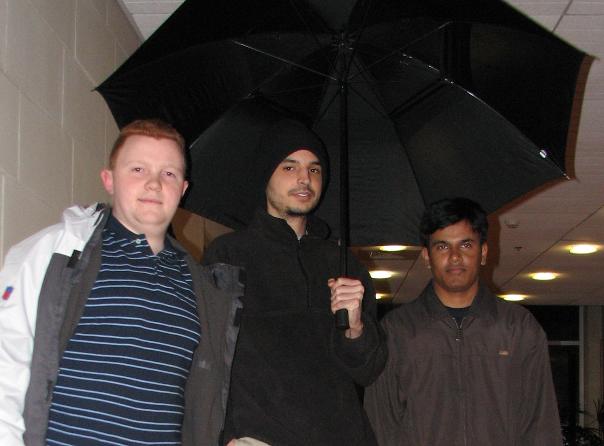 Team 2: Leif Walsh, Tynan Fitzpatrick, and Roman Kogan (left to right)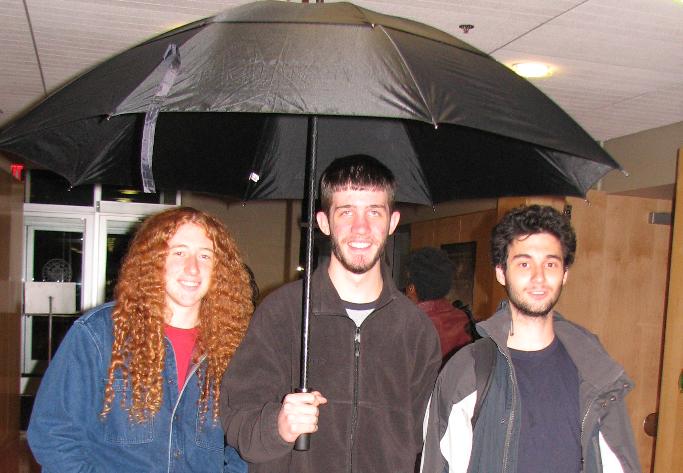 Team 3: Elvin Morales, Gaurav Senghal, and Tomita Yu (left to right)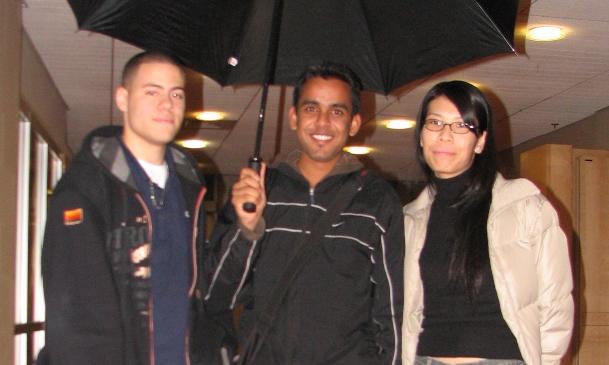 Previous years results include:
The activities of the Stony Brook Programming Teams are sponsored by a generous grant from Citigroup.