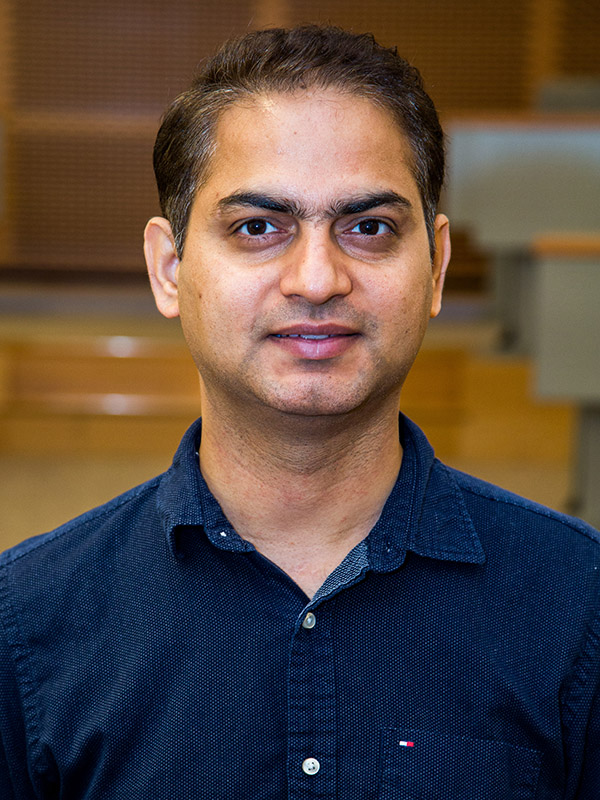 Omkant Pandey

I am a faculty member at the Department of Computer Science at Stony Brook University. I am interested in Cryptography and Computer Security, and more broadly theoretical computer science.

Email: omkant [at] gmail.com
Office: 345 NCS
Phone: (631) 632-8448

I am looking for Ph.D. students. Please email me if you are interested.

Teaching

CSE 594: Modern Cryptography (Spring 2017)

CS T680-902: Topics in Modern Cryptography (Spring 2016, Drexel)
CS T680-002: Topics in Modern Cryptography (Spring 2016, Drexel)
Publications

Program Committee:

Patents
Ahmed Moustafa El-Shimi, Paul Adrian Oltean, Ran Kalach, Sudipta Sengupta,
Jin Li, Roy D'souza, Omkant Pandey, Ramarathnam Venkatesan


Integrated Data Deduplication and Encryption


US Patent Application Number 13/731746.


Roy D'Souza, Omkant Pandey


Cloud Key Escrow System


US Patent Number 20120321086, Application Number 13/162985.


Roy D'Souza, Omkant Pandey
Cloud Key Directory for Federating Data Exchanges
US Patent Number 20120324237, Application Number 13/162950


Vipul Goyal, Omkant Pandey, Amit Sahai, Brent Waters


Attribute Based Encryption for Fine-grained Access Control of Encrypted Data


US Patent Application Publication 2009/0080658 A1