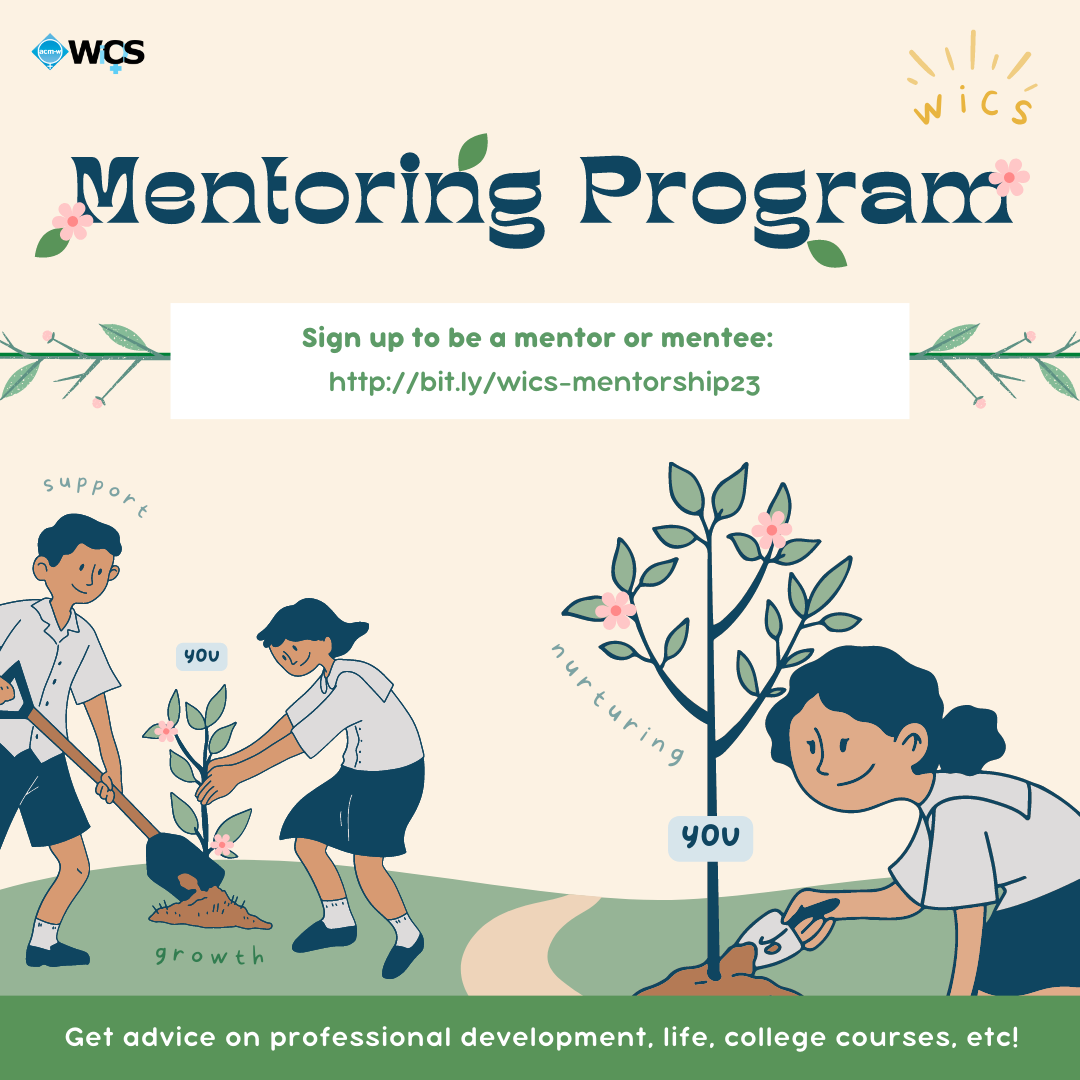 🙋🏽‍♀️ WANT TO BECOME A MENTOR OR MENTEE? 🙋🏽‍♀️
WiCS is opening up applications for our mentoring program this year!
In order to get those who are new 😯 to the STEM 🔭 field a little more comfortable and experienced, WiCS is continuing the mentoring program. After a successful WiCS Mentorship in 2022-2023, we want to provide a newly ✨ and improved program that best fits your needs. Anyone is welcome to apply!!! 😄
The WiCS mentoring program is an opportunity to connect with a mentor who is going through a similar career path/experience as you! You can apply as a mentor for leadership 🫡 experience and provide advice to mentees who look up to you. Or become a mentee to get help in the beginning stages of college.