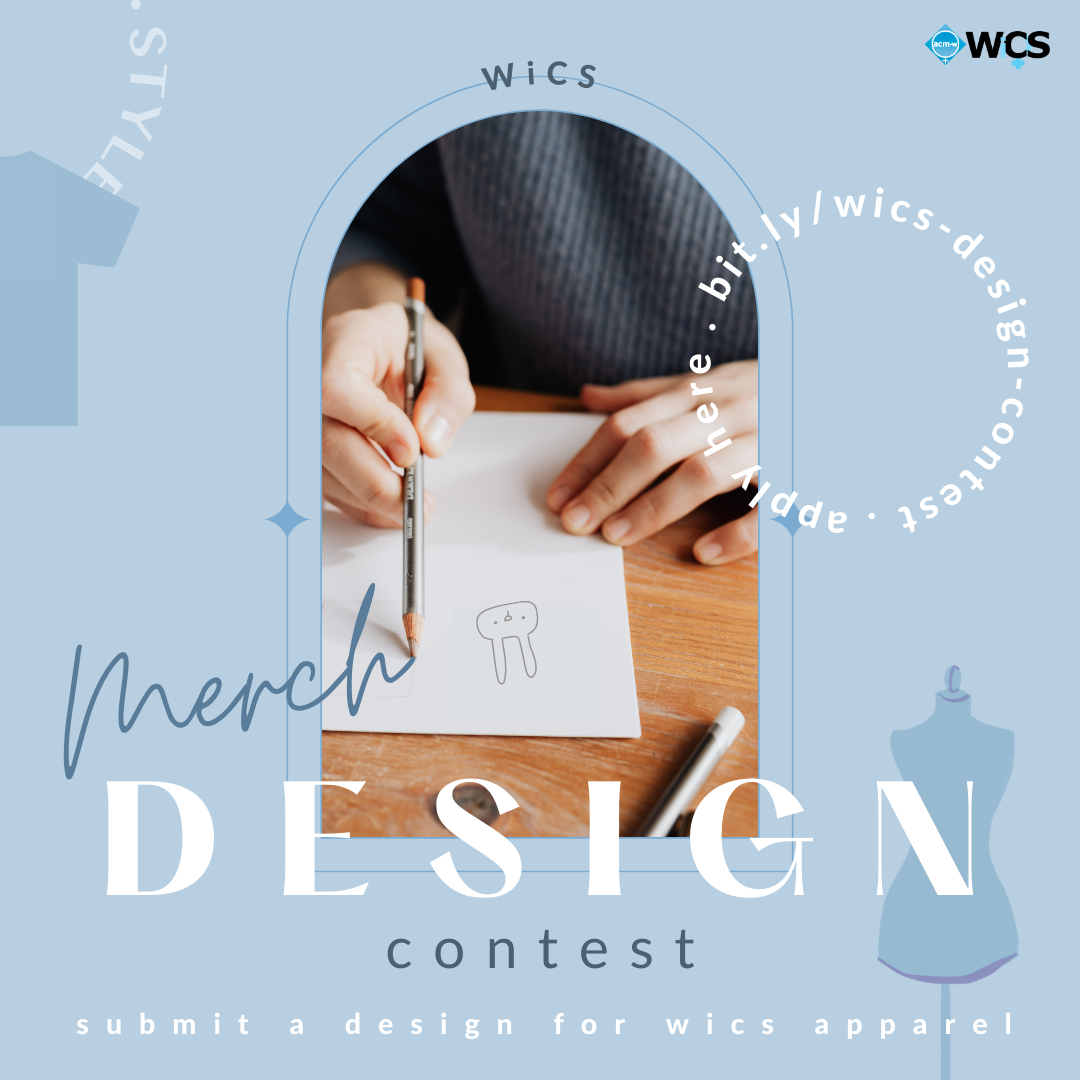 ✨ APPLICATIONS FOR WICS' DESIGN 👩‍🎨 MERCH ARE
OPEN!
✨
Submit your wonderful designs for WiCS merch through the form
here
Guidelines:
You must include the WiCS logo (pictured in the form 🐰 )
File size limit is 5MB
Try to limit the number of colors 🎨 in your design, as designs with too many colors may be reduced during production.
Multiple submissions are allowed!! 😁
🩵 The winning design gets
FREE
merch! 🩵
Deadline to submit a design:
October 15th, 2023 at 11:59 PM
Note: Designs with too many colors may be reduced to fewer colors during production to reduce costs. Thus, please be mindful of the number of colors used.