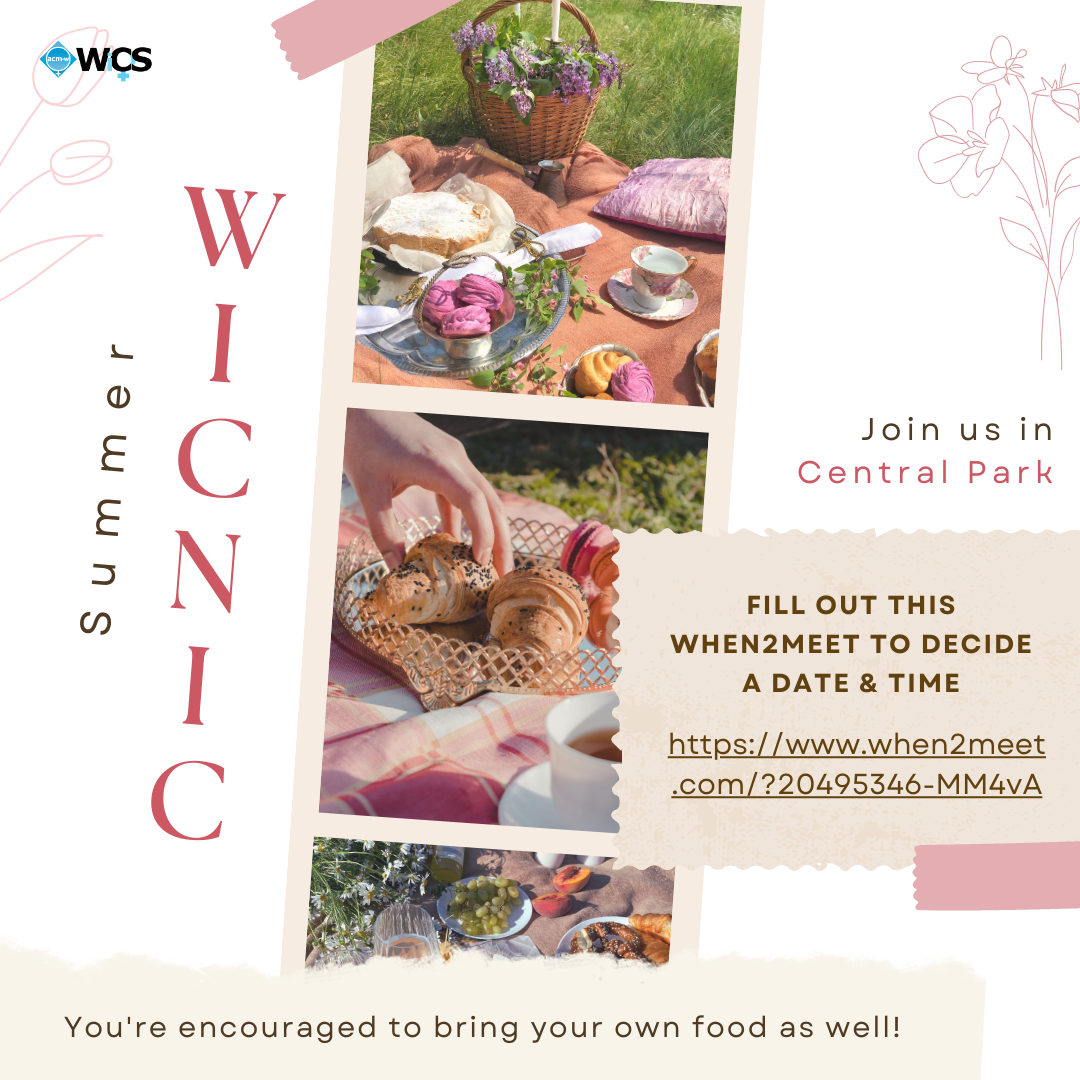 ☀️ COME JOIN US FOR A SUMMER WICNIC! ☀️
WiCS is planning to host a picnic 🧺 for the summer 🌞 before the semester 🏫 begins! Grab some friends 👭🏻 to catch up, enjoy a nice breeze 🌬️at Central Park 🌳, and eat some delicious food 🍙🥪🧋🍓!
Fill out the
When2Meet
in our LinkTree for your availabilities ⏰for the rest of the summer! We'd love to pick a perfect 🤩 day with as many people 💁🏻‍♀️💁🏽‍♂️ as possible to enjoy the fun!