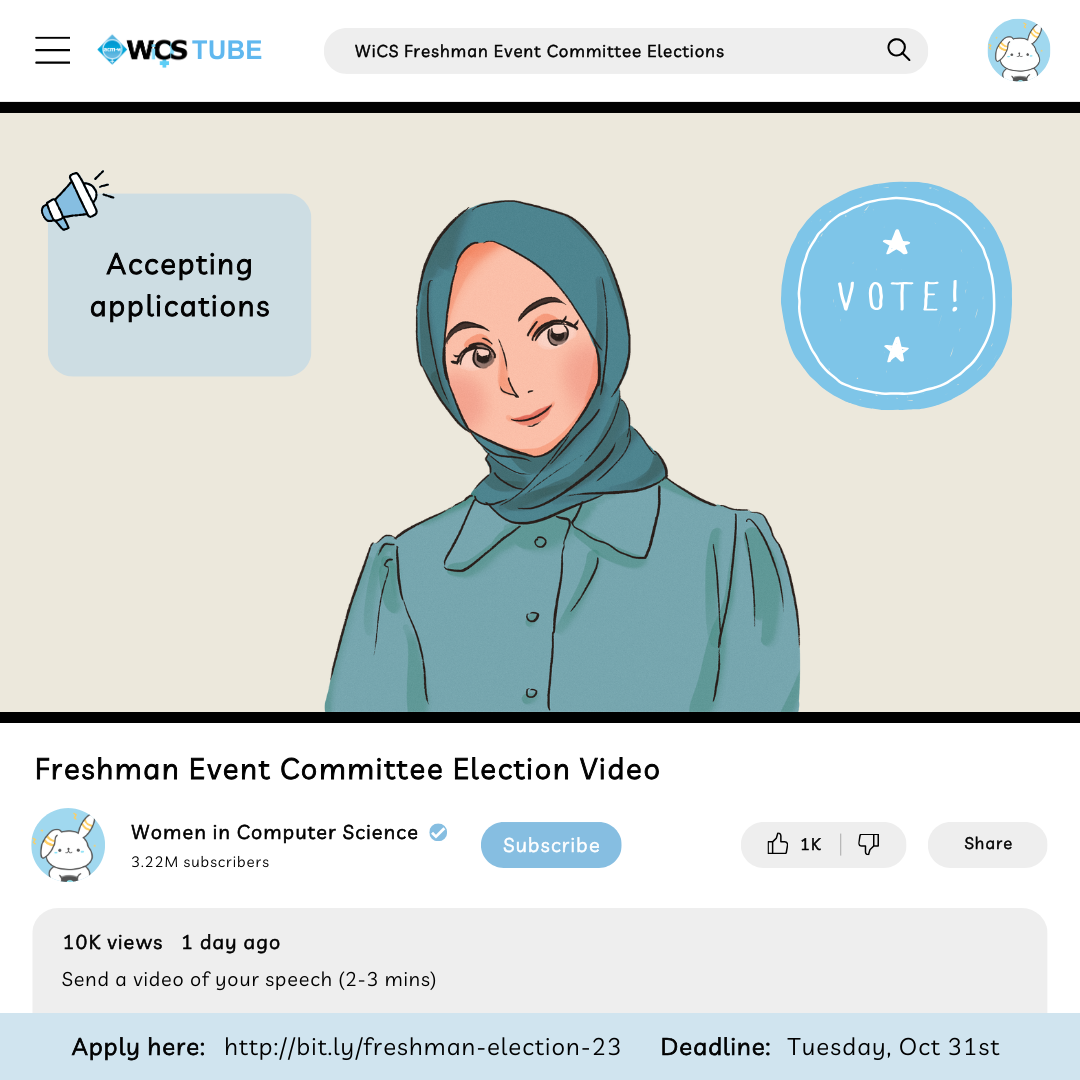 😲 Are you a freshman who wants to get involved in WiCS? 😲
🌟 WiCS is looking for a Freshman Event Committee Member to serve for the 2023-2024 academic year! 🌟
As an e-board member, you will be able to attend our family (e-board) meetings and provide your input on future WiCS activities. More specific details about the Freshman Event Committee position and its responsibilities can be found at this link: https://tinyurl.com/wicseboard
🔆 Rules:
- You must be a full time undergraduate student for the 2023-2024 academic year
- You must be a first-year student or have U1 standing
- You must have a minimum GPA of 2.5 by the end of Fall 2023 (Required by CEAS)
- You must be an active member by attending at least 2 events
NOTE: Please send a video with your speech (2-3 minutes) about why you would like to be WiCS Freshman Event Committee Member (You are allowed to edit this video)! Elections will be done virtually. Active members will be able to view your video and vote anonymously.
If you'd like to run for Freshman Event Committee, please fill out the form in our LinkTree 🌲 and send in your speech by Tuesday, 10/31/23 at 11:59 PM! If you have any questions or concerns, please email us at wics@cs.stonybrook.edu.