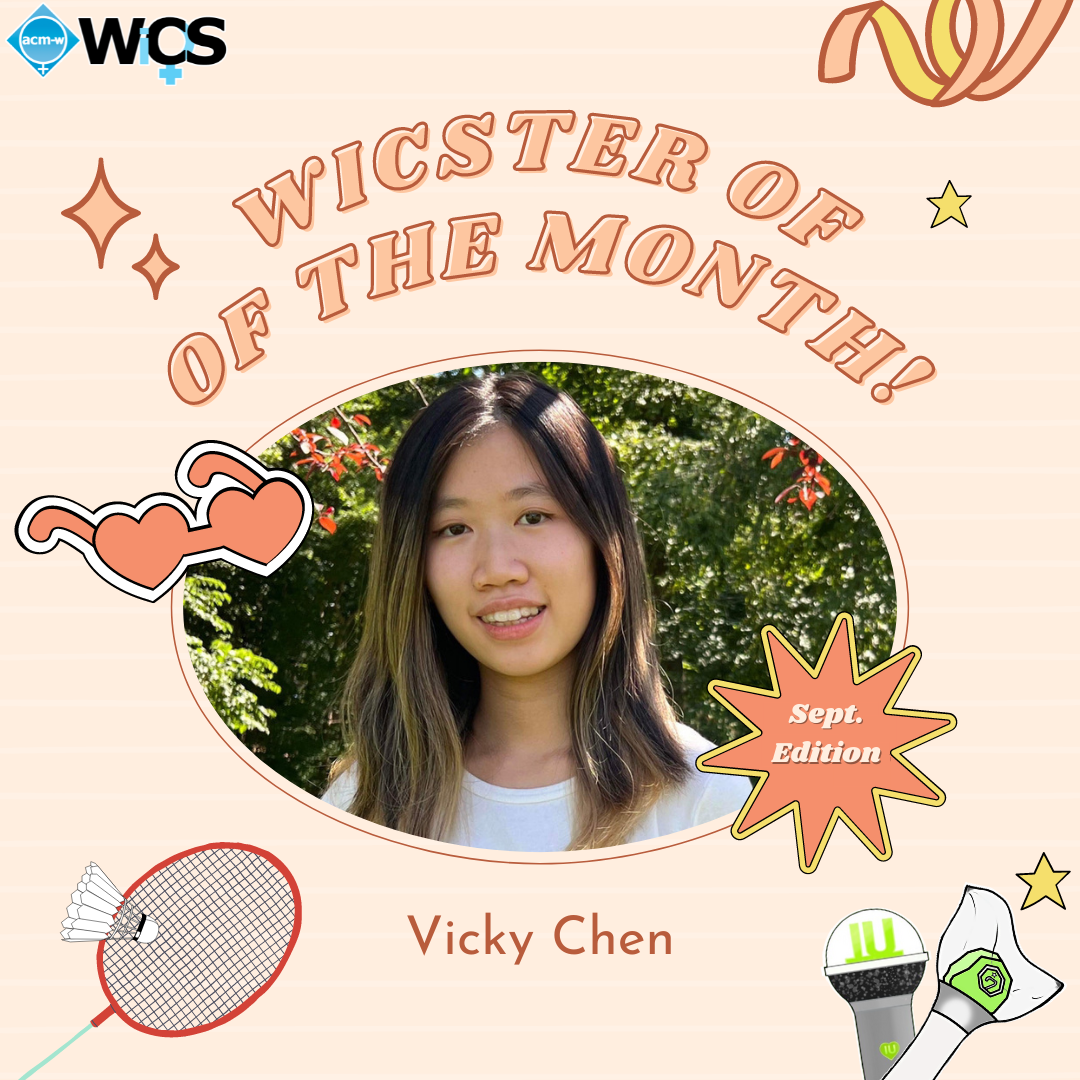 We're excited to introduce our amazing WiCSter of the Month for September, Vicky Chen!
Vicky is a sophomore, majoring in Computer Science 💻and looking into double majoring in AMS🧮. Other than WiCS, she is a member of the Stony Brook Computing Society and an incoming VIP member.
In her free time, she likes to play badminton,🏸 watch Youtube▶️, and make new combinations of food(a shef 😮)👩‍🍳. She also enjoys listening to music 🎶🎵(Check out Got7 and IU!).
This semester, she hopes to go to the gym regularly and would be down to workout or play badminton together.💪
Favorite ice cream flavor:
Matcha (It's so good)🍨🍦( pretend this is matcha ice cream )
Favorite CSE class:
214🧠
Ultimate Travel Destinations:
Korea/Japan!! 🇰🇷🇯🇵