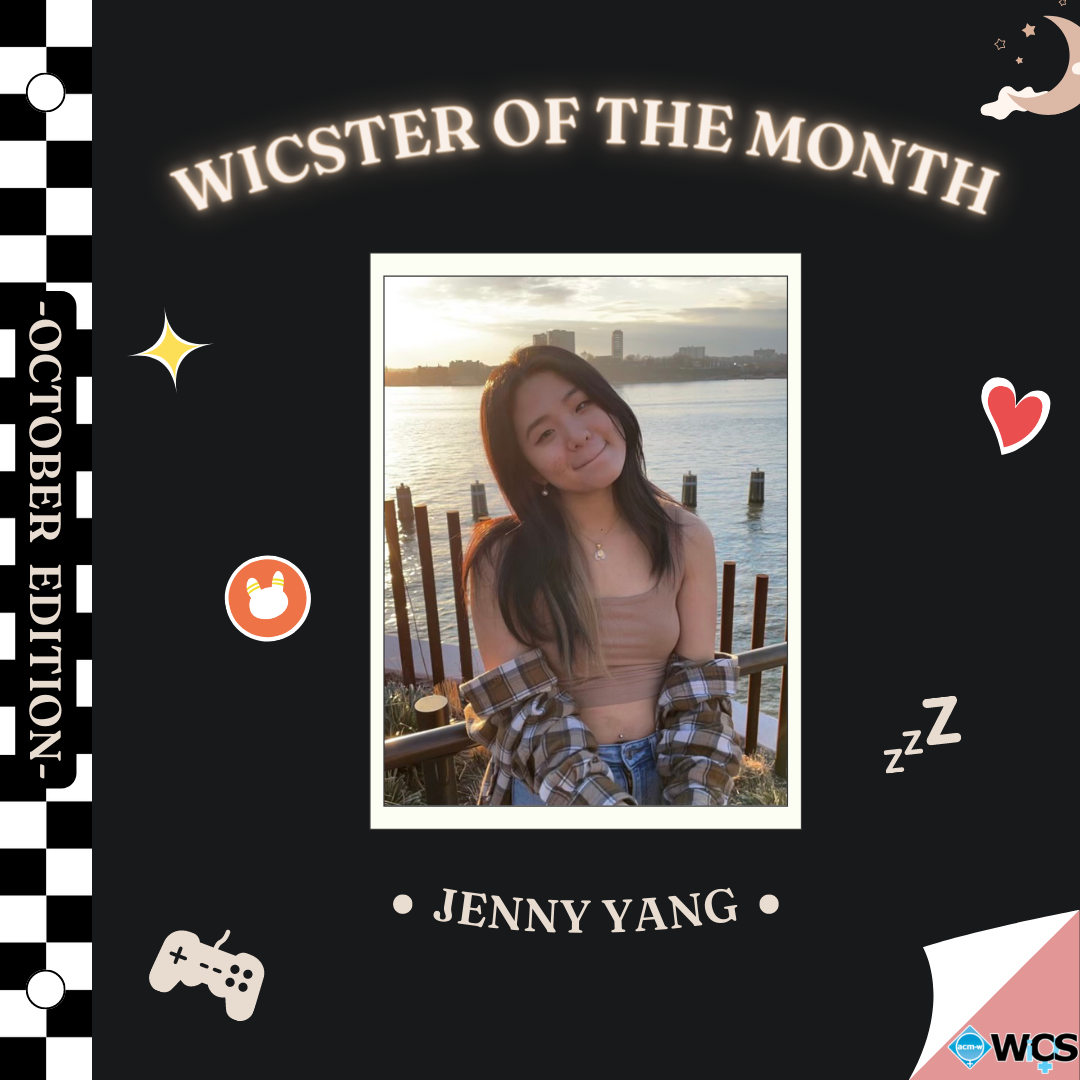 We're excited to introduce our amazing WiCSter of the month for October, ✨Jenny Yang✨!
Jenny is a junior majoring in Computer Science. 💻🧠 Apart from WiCS, she is also a member of Theta Tau as their external professional development chair🪑. Θ𝜯 Previously, she was an Event Committee Member for WiCS during the 2021-2022 year.🤩
She loves the variety of fun events that WiCS hosts from workathons to paint night as well as their goal to increase the number of women pursuing computer science in the university. 😎
Her favorite WiCS events are HopperHacks and Research Luncheon.
In her free time, she likes reading novels📖, working out at the gym🏋️, playing video games👾, and catching up on some much needed sleep💤.
Favorite movie:
Interstellar🪐
Favorite CSE Class:
CSE 355 (Computational Geometry)📐
Favorite programming language:
Python 🐍