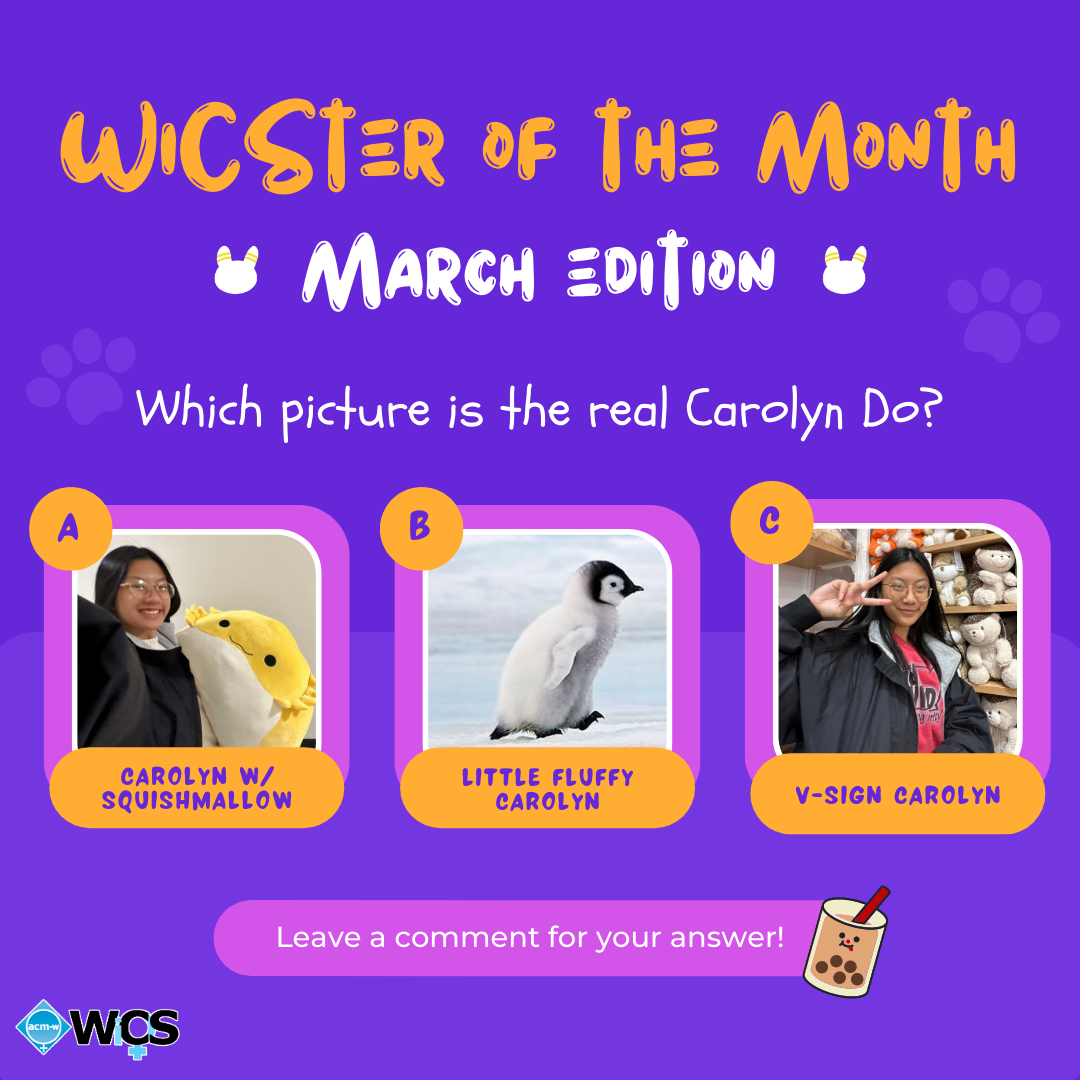 We're excited to introduce our amazing WiCSter of the month for March, ✨Carolyn Do✨! @odnylorac
Carolyn is a freshman currently majoring in Biochemistry despite not taking one class related to her major and thanks to her high school self during college application season.
After taking Girls Who Code's summer program, her interest in computer science grew and she knew that when she came to SBU that she would join WiCS😚🫶. And after taking more online courses on Python and HMTL/CSS/JavaScript and having her serotonin spike when her code runs smoothly 🤭, she is now actively trying to become an AMS and CS double major.
In the fall semester, Carolyn attended the first GBM event 🧊and knew that WiCS was an amazing community filled with welcoming and supportive board members and GBM🫂💗. She decided to join the WiCS mentoring program where her amazing extrordinare mentor/ prez Amara Im has been helping her reach goals of entering the computer science major 👩‍💻. Since the fall, Carolyn has contributed to WiCS by always lending a helping hand during set up or events🤹.
In her spare time, she simply likes hanging out with her friends 👯‍♀️(whether it is going to North Reading Room and doing work🤓, or simply coming over to their dorm to loiter🤠) or taking naps to catch up on sleep 😴. On campus you can usually spot her at the tiny horseshoe at the Melville Library pretending like she works there doing homework 💂‍♀️.
Favorite animal:
Penguins🐧
Favorite drink:
Lychee fruit tea with lychee jelly
Current favorite song:
Basics by Twice 💃