Resources for 334
Supplies students should provide:
1. Students are expected to maintain current backups of their files.
2. A pad of grid paper is useful for sketching, taking notes, etc.
3. Students should upgrade their home PC's with multimedia plug-ins for their web browser. They may also want to download trial versions of the development and production software (Adobe suite):
http://get.adobe.com/reader/
http://get.adobe.com/flashplayer/

http://support.apple.com/downloads/#quicktime
(download QuickTime)
4. Students may want to download open source tools for digital media design and production:
Audacity audio recording and editing tool:
http://www.audacityteam.org

Blender 3D modeling, animation, and video editing tool:
http://www.blender.org/download/

GIMP image processing tool:
http://www.gimp.org/downloads/

Inkscape vector drawing tool:
http://www.inkscape.org/en/download/
---
Online media processing tools:
Wolfram Tones - online audio generator based on one-dimensional cellar automata:
http://tones.wolfram.com/
DeepDream Online Image Generator:
https://deepdreamgenerator.com/
DreamScope App:
https://dreamscopeapp.com
---
Stony Brook Multimedia Links:
Many of the SINC site labs maintained by TLT run the same software as the CS Multimedia lab:
http://it.stonybrook.edu/services/sinc-sites
---
Applications training:
334 course work requires the use of many software applications. Independently acquiring skill in the use of these tools is the student's responsibility.
Free-of-charge internet training resources:
Adobe CS6:
Blender:

http://www.blender.org/support/tutorials/

GIMP:

http://www.gimp.org/tutorials/

Inkscape:
---
The following links are provided to facilitate independent research by students:
Communication Arts magazine on-line
http://www.commarts.com/

The MIT Media Lab
http://www.media.mit.edu/

ACM SIGGRAPH: HyperGraph home page
http://www.siggraph.org/education/materials/HyperGraph/toc.htm

ACM MMSIG: Multimedia Special Interest Group
http://www.acm.org/sigmm/
---
Links to exemplary multimedia production studios:
PIXAR: The 3D animation company that created Toy Story (and many other feature-length movies, such as Bug's Life and Monsters Inc.), and the venerable rendering software, Renderman
http://www.pixar.com/

Rythm & Hues: Digital media production studio
http://www.rhythm.com/

Industrial Light and Magic (LucasArts): The special-effects team behind Star Wars and many other movies
http://www.ILM.com/

Flipside Studios: QuickTimeVR and digital photography
http://www.flipsidestudios.com/
---
Recommended supplemental reading:

Envisioning Information
Edward R. Tufte
ISBN 0961392118
October 1990
Graphics Press
The celebrated design professor here tackles the question of how best to communicate real-life experience in a two-degree format, whether on the printed page or the computer screen.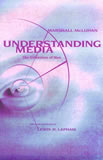 Understanding Media: The Extensions of Man
Marshall McLuhan (Author), Lewis H. Lapham
ISBN 0262631598
MIT Press
Marshall McLuhan's classic expose on the state of the then emerging phenomenon of mass media. Terms and phrases such as "the global village" and "the medium is the message" are now part of the lexicon, and McLuhan's theories continue to challenge our sensibilities and our assumptions about how and what we communicate.