SkiVis'98 - the true 1998 Winter Olympics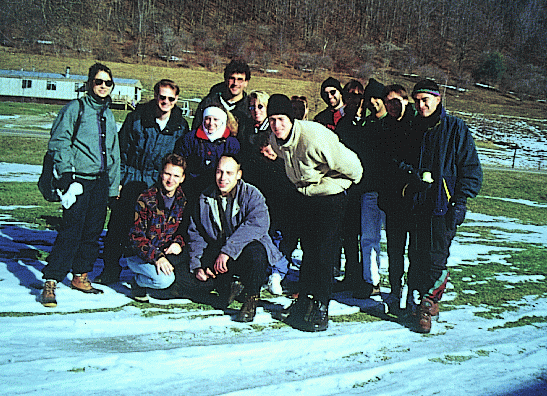 The SkiVis'98 team the day before the competitions.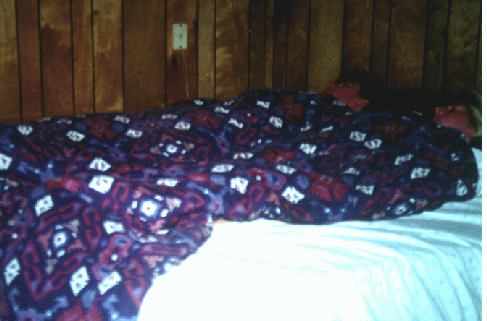 A night of good sleep and total abstinence from beer is mandatory for good performance.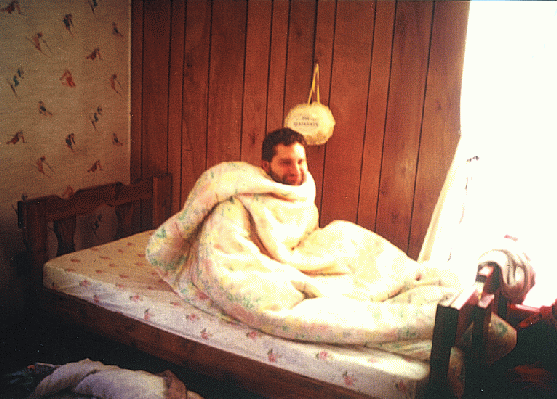 Fully awake and ready for the kill.
Heading up the hill before the jumping event.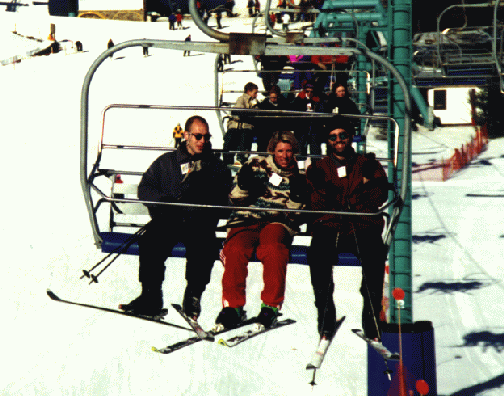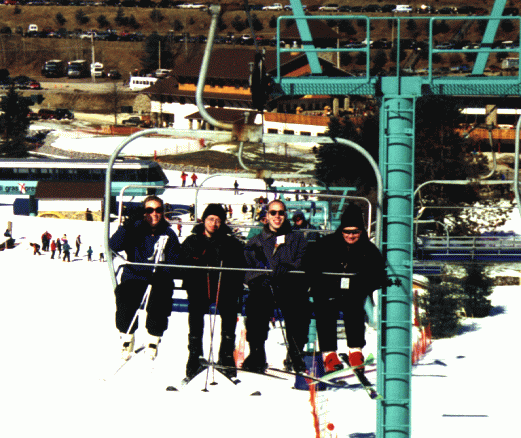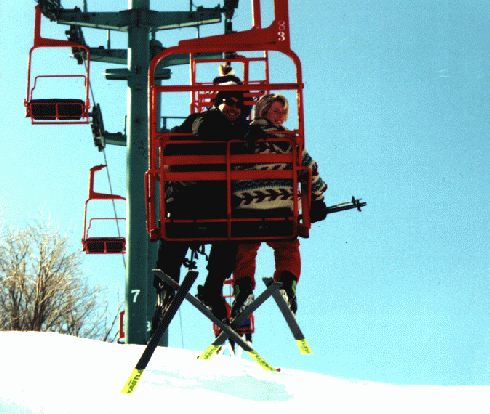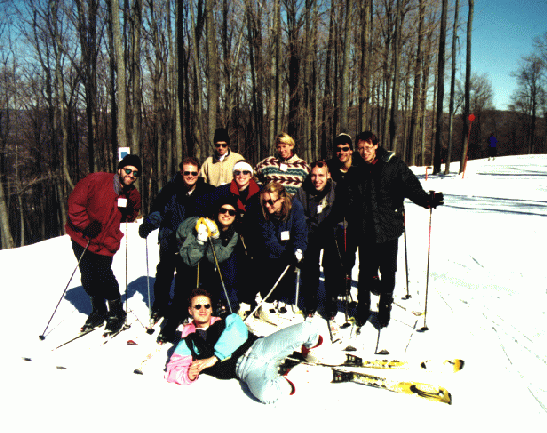 Minutes before the event...
The first runner down the brutal 9m ramp: Torsten "The Voxelator" Moeller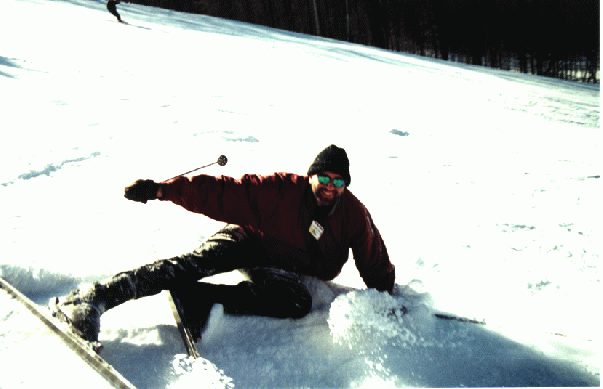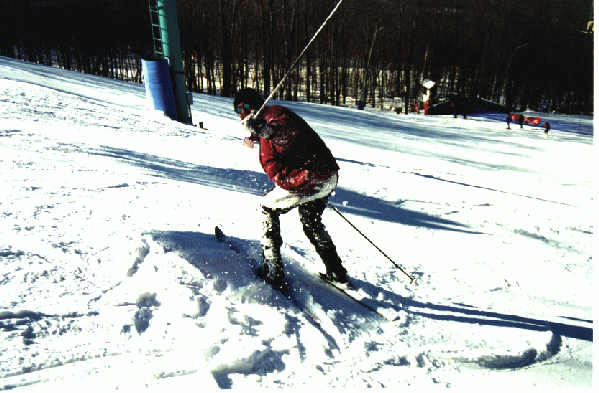 The second runner: Holger "Holgi" Zwingmann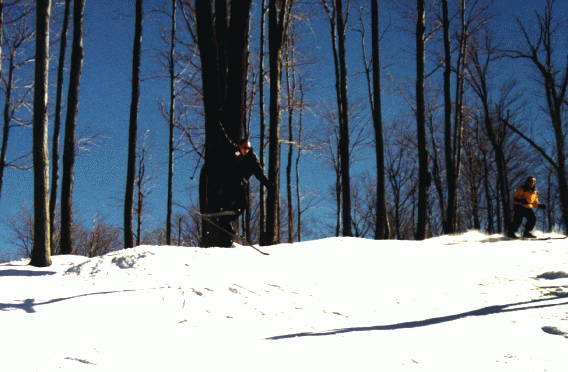 We're currently judging the performances of these two runners via a public poll. Send us your scores on style, separated in 3 categories: jump, landing, and coolest sunglasses.

email