SkiVis'97
Every winter, the Volume Graphics Research Group invites to the prestigious annual SkiVis meeting, a conference dedicated to the interactive exploration of mountaneous terrain with full haptic feedback and a realistic physical model. Here are a few snapshots from this years event at Holiday Valley, NY (click on thumbnails to see full resolution images):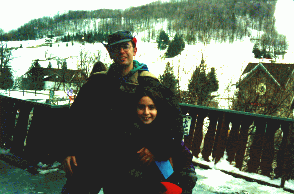 The conference chair, Dr. Roni Yagel, with a young aspiring protegee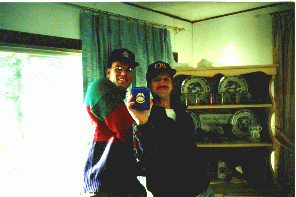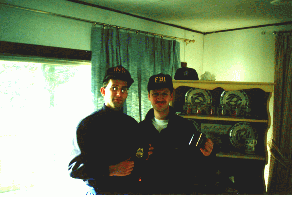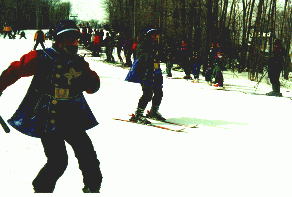 A tough team consisting of members of the FBI and the INS provided an invisible net of security to protect the conference participants from shady individuals like these: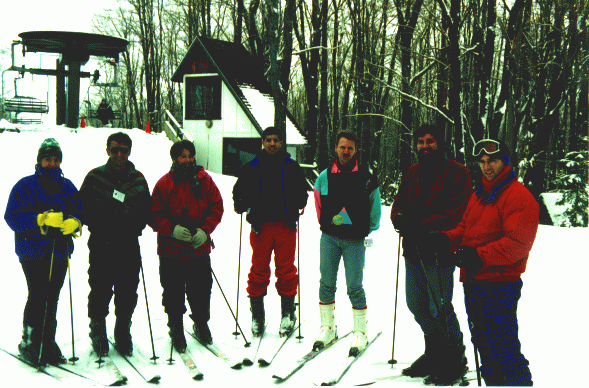 Some conference participants between sessions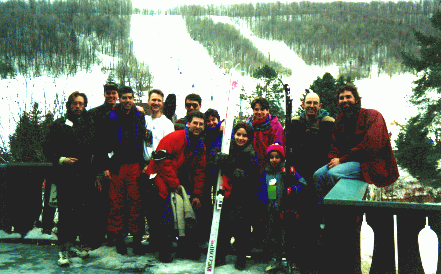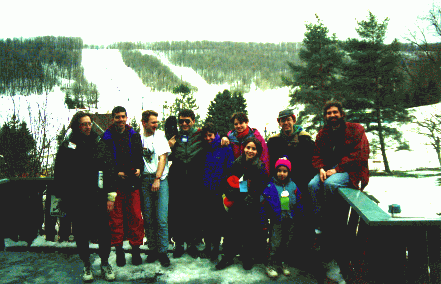 All conference participants at the capstone

Can you "reconstruct" this image?
Would you like to register for SkiVis'98?
Then send email to the conference management. Abstracts must contain a rough outline of a wipe-out that you expect to perform on the slopes. The most spectacular fall will receive an award. The venue will be announced soon.