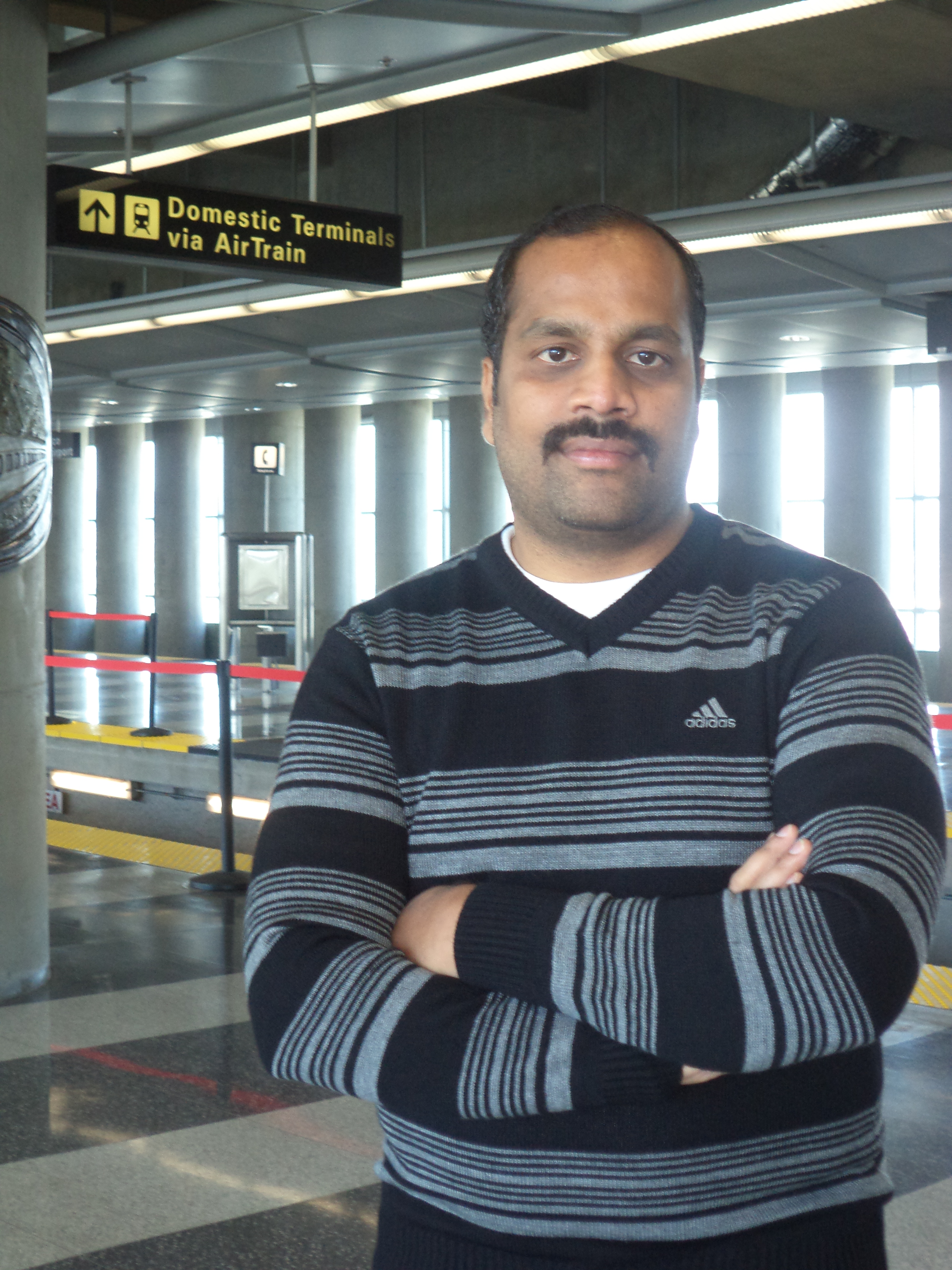 Vasudevan Nagendra
PhD Candidate
Computer Science Department
(
WINGS Lab
)
Email: vnagendra (at) cs (dot) stonybrook (dot) edu
About Me
Areas of Interest: Applications of SDN, Network Security & Virtualization, NFVs, Serverless Computing, Microservice-based (Light weight) Functional Customization, LTE/4G/5G Core Networks, IoT Security and Intent-based Policy Framework.
I have around 10 years of industry experience in Network security and Network virtualization aspects at various roles as Technical Advisor, Senior Technical lead, Sr.Design engineer & Automation Lead. Involved in Prototyping, Design, Development and Automation.
I am currently advised by Prof. Samir Das, co-advised by Prof. Anshul Gandhi and Prof. Michalis Polychronakis.
Research in Progress
5GControlCoreLite: Next generation cellular core networks (5G) [Under Submission]
with Vijay Gopala Krishnan (AT&T Labs), Anshul Gandhi, Samir R. Das (Stony Brook University)
Intent-based Policy framework for large scale IoT deployments [Under Submission]
with Moo-Ryong (AT&T Labs), Michalis Polychronakis, Samir R. Das (Stony Brook University)
Science DMZ Network Security [Under Submission]
with Vinod Yegneswaran, Phillip Porras (SRI Labs), Samir R. Das (Stony Brook University)
Publications
2017
Vasudevan Nagendra , Vinod Yegneswaran , Phillip Porras.
Proceedings of ACM SIGCOMM Workshop on Hot Topics in Networking (HotNets), November 2017.
LMS: Label Management Service for Intent-driven Cloud Policy Management
Joon-Myung Kang, Jeongkeun Lee, Vasudevan Nagendra, Sujata Banerjee.
15th IFIP/IEEE International Symposium on Integrated Network Management, 2017
2016
LTE-Xtend: Scalable Support of M2M Devices in Cellular Packet Core
Vasudevan Nagendra , Himanshu Sharma, Samir R. Das.
ACM MOBICOM Workshop, AllThingsCellular, 2016.
TopoMan: Global Network Visibility in the Presence of Middleboxes (A Graybox Approach)
Vasudevan Nagendra, Shubhada Patil, Michalis Polychronakis, Samir R. Das.
arXiv:1608.07658.
A Graybox Approach for Topology Abstraction, Dynamic Rule placement and Verification
Vasudevan Nagendra, Samir R. Das.
AT & T Academic research summit, 2016.
2013
Intelligent, Elastic and Adaptive Network Security for Virtual Cloud Datacenter.
Vasudevan Nagendra, Sukumar Reddy Puli.
VMware, vRadio 2013.
Patents
Label Management system for Policy Specification, HP Labs, 2015 (Pending)
Technologies & Tools Worked on