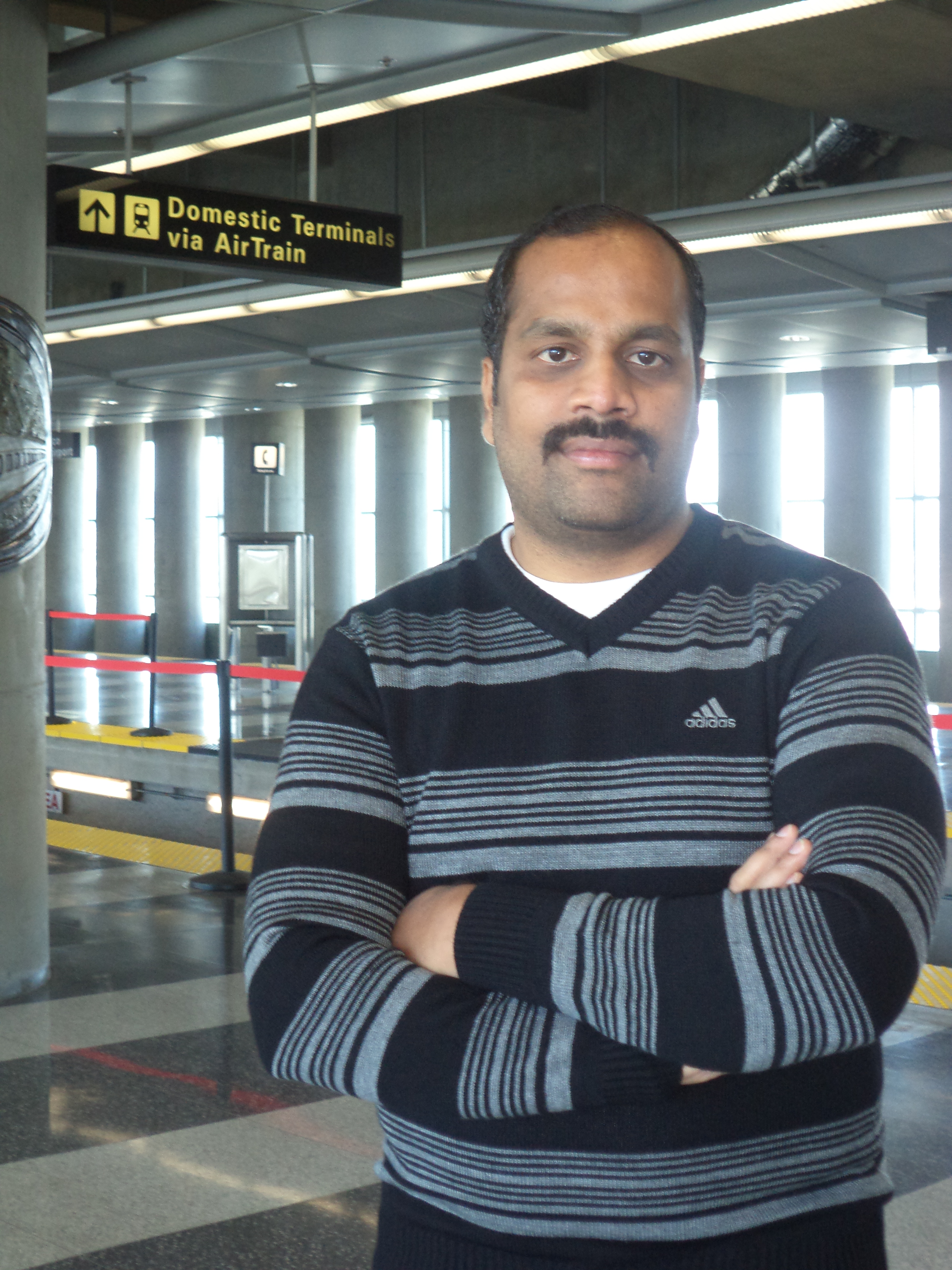 Vasudevan Nagendra
PhD Candidate
Computer Science Department
Email: vnagendra (at) cs (dot) stonybrook (dot) edu
About Me
Areas of Interest: Applications of SDN, Network Security & Virtualization, NFVs, LTE/4G/5G, IoT Security, Network Function Placements, and Policy Enforcement.
I have around 10 years of industry experience in Network security and Network virtualization aspects at various roles as Technical Advisor, Senior Technical lead, Sr.Design engineer & Automation Lead. Involved in Prototyping, Design, Development and Automation.
I am currently advised by Prof. Samir Das, co-advised by Prof. Michalis Polychronakis & mentored by Prof. Hussein Badr.
Research in Progress
Next generation cellular core networks (5G) [Research in Progress]
with Vijay Gopala Krishnan (AT&T Labs), Samir R. Das (Stony Brook University)
Intent-based Policy framework for large scale deployments [Research in Progress]
with Abhinav Srivatsav, Moo-Ryong (AT&T Labs), Michalis Polychronakis, Samir R. Das (Stony Brook University)
Science DMZ Network Security [Research in Progress]
with Vinod Yegneswaran, Phillip Porras (SRI Labs), Samir R. Das (Stony Brook University)
Papers, Posters & Patents
[HotNets' 17] CoordiNetz: Securing Ultra-High-Bandwidth Science DMZ Networks with Coordinated Situational Awareness, 16th ACM workshop HotNets 2017
[IFIP/IM' 17] LMS: Label Management Service for Intent-driven Cloud Policy Management, 15th IFIP/IEEE International Symposium on Integrated Network Management, 2017
[Mobicom ATC' 16] LTE-Xtend: Scalable Support of M2M Devices in Cellular Packet Core, ACM MOBICOM Workshop, AllThingsCellular'16
[2016] TopoMan: Global Network Visibility in the Presence of Middleboxes (A Graybox Approach) (arXiv:1608.07658)
[2016] A Graybox Approach for Topology Abstraction, Dynamic Rule placement and Verification, AT & T Academic research summit '16
[2015] Patent (Pending): Label Management system for Policy Specification, HP Labs
[2013] Intelligent, Elastic and Adaptive Network Security for Virtual Cloud Datacenter, vRadio 2013
Technologies & Tools Worked on